I'm a bad food blogger, and didn't get my butt in gear in time to put together a prize for this year's Menu for Hope. So instead, I will advertise!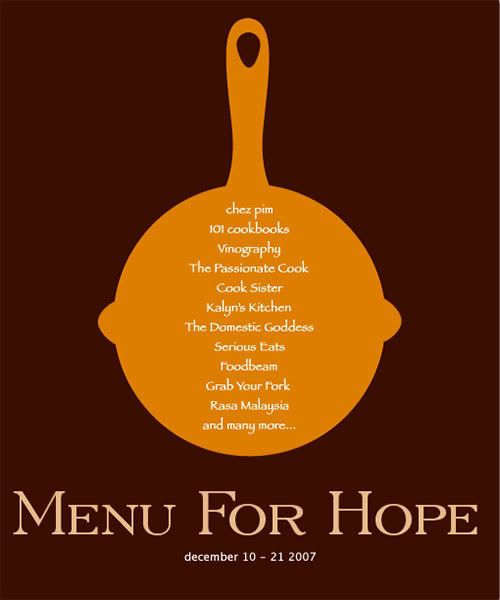 There are some fantastic prizes again this year, like a Kitchenaid stand mixer (with ice cream attachment and cookbook) from David Lebovitz, a box of chocolate mice, dinner for two (plus a private garden tour) at Manresa, and a ton of wine-related prizes. All it takes is a simple $10 donation (via firstgiving.com) for a ticket. All the money raised this year will go to the UN's World Food Programme, to feed school kids in Lesotho, Africa. Great prizes for a great cause – how can you go wrong?
The lovely Jennifer, of The Domestic Goddess, is this year's Canadian host. There are some great Canadian prizes this year, like a giant assortment of spices, or the gift certificate-packed Taste of Toronto prize. Check out the full list, then go buy a ticket!